Ski and Snow Rental in Duna Blanca
Our ranges of Skis
Andorra is a privileged destination for lovers of skiing and winter sports. At Duna Blanca, we are passionate about skiing and we want to share our passion with you. We have a wide selection of skis from the best brands so you can enjoy the slopes to the fullest.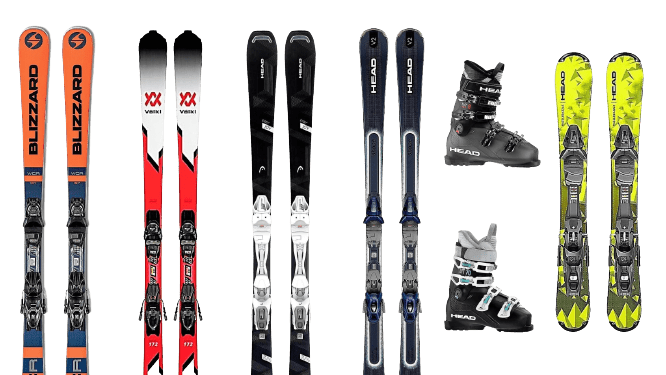 Medium
We offer versatile and very comfortable skis, perfect for beginner and intermediate skiers looking for an easy ski that allows them to quickly improve their technique. Our skis provide a good performance and balance between pleasure and emotion.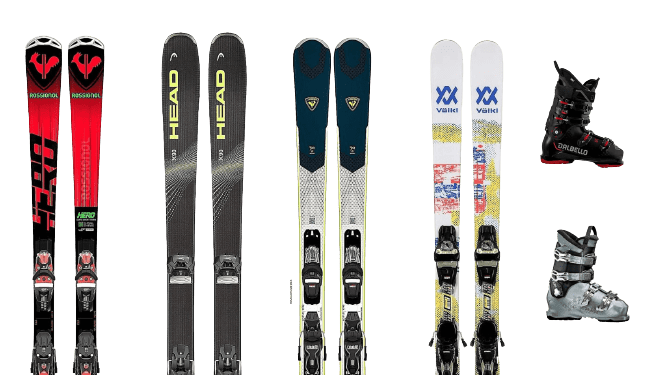 Premium
If you are an experienced skier looking for fun, we have a wide variety of options for you. From slalom, through Freestyle and Freeride, we offer you a more specific range to meet your needs.
Our Snow Ranges
Andorra is an ideal destination for snowboarding. At Duna Blanca we understand the importance of having a good snowboard team to enjoy a great experience in the snow. That's why we offer a wide selection of snowboarding equipment from the best brands.
Medium
If you are a beginner or intermediate surfer, we offer you more tolerant snowboards without too many limitations, so you can continue to evolve in your practice.
Premium
More experienced surfers or those looking for a more exclusive snowboard, which allows you to choose between freeride or freestyle, for more sensations.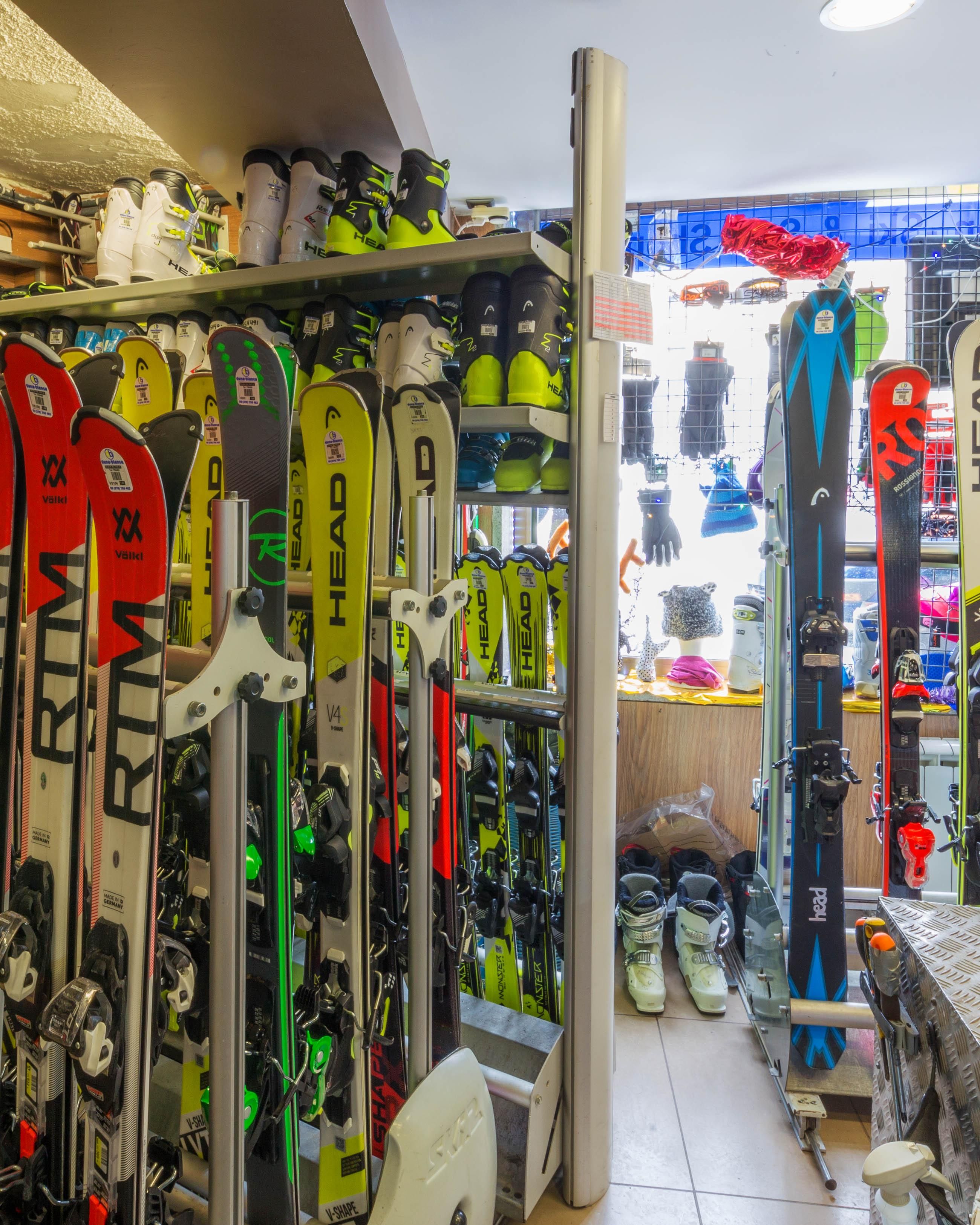 High quality material
At Duna Blanca we always take great care with the quality of our ski and snowboard equipment. Equipment in perfect condition!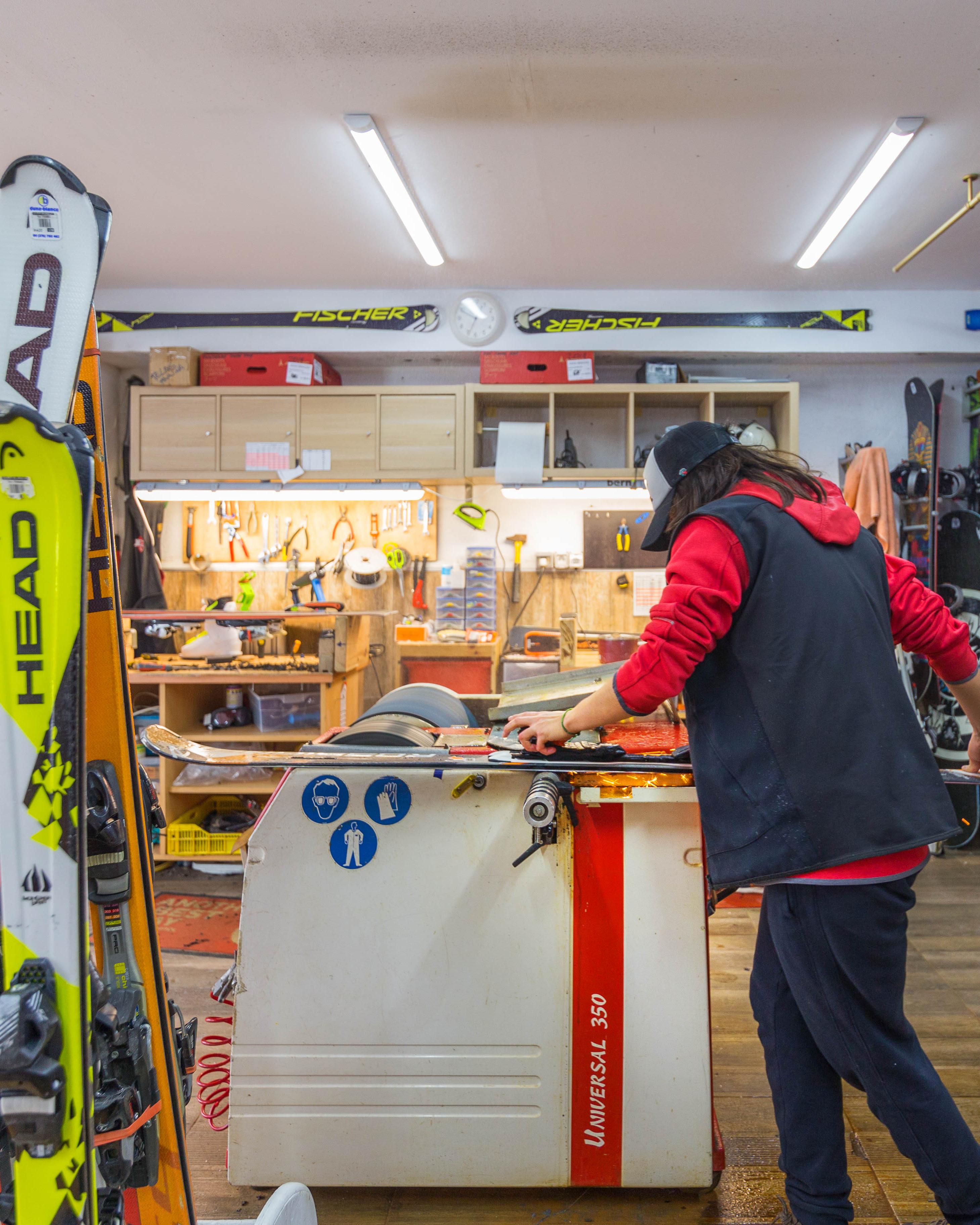 Safe Ski and Snows
Before delivering the material, our technicians check and repair the equipment in our workshop to guarantee its quality and speed.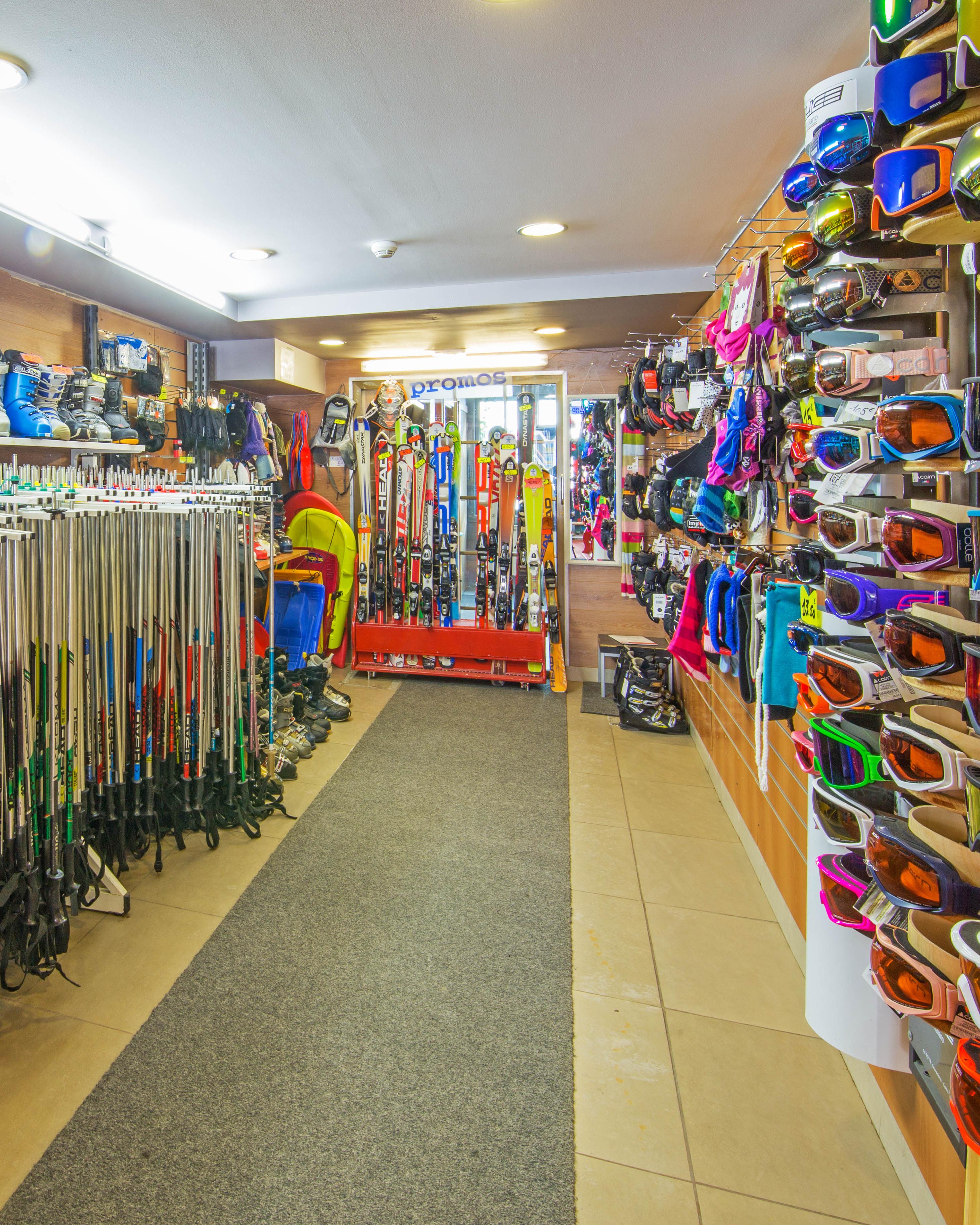 Your well being
We speak French, Spanish and English to better serve you and advise you on everything you need to enjoy the slopes to the fullest.
Everything you need for a unique experience in the snow
At Duna Blanca, we offer you the possibility of booking online the ski or snowboard equipment you need to fully enjoy the slopes of Grandvalira, in the largest ski resort in the Pyrenees. And best of all, when you book with your accommodation you will get a special rate!

We have three Duna Blanca shops at the foot of the slopes in Pas de la Casa, the perfect location for those seeking comfort and ease in renting and repairing their ski or snow equipment.

Our professionals will advise you and provide the most suitable material for your profile and needs. We offer a wide variety of equipment rental and sale options, including various accessories, different ranges and the best brands on the market.

You can rent your ski or snowboard equipment online or directly in our stores, located in the Aparthotel Les Olimpiades and in the Manzano Apartments. This will allow you to enjoy a more comfortable holiday in Grandvalira, without having to worry about carrying your equipment from another location.

At Duna Blanca, we are committed to offering the best experience in the snow, and for this reason, we offer you direct and private access to the Grandvalira slopes from our stores. What are you waiting for? Book your equipment with Duna Blanca now and enjoy the slopes to the fullest!